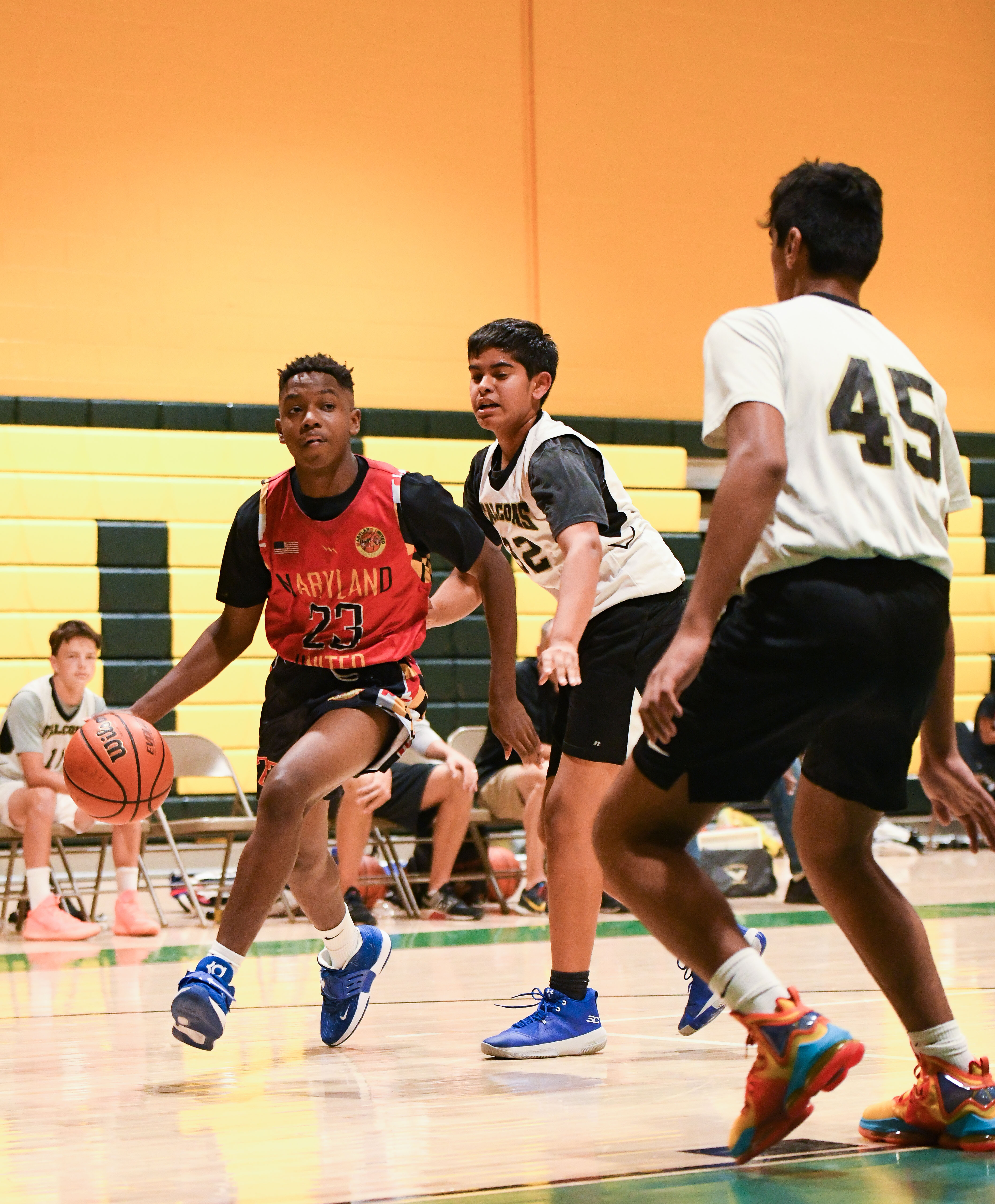 MARYLAND UNITED
BASKETBALL
Maryland United (MDU) is a non-profit athletic organization designed to help athletes (ages 8-19) develop and display their basketball skills and talents. MDU practices in the Montgomery County area and plays year-round in regional and national tournaments, as well as local AAU leagues.  
MDU is in search of players who are committed to the concepts of teamwork, fundamentals, integrity and sportsmanship with their teammates and opponents. 
Players must also be willing to be mentored and "coachable" with a positive attitude.  
MDU's mission is to recruit players in the Montgomery County, Maryland area, with good character who are aspiring to make their Junior Varsity basketball teams if not already playing basket ball for their respective schools.
Tryouts are held at team practice.
Please contact Coach Wheeler for additional information about tryouts and evaluations. 
Coach Wheeler
(703) 851-7105
CoachWheeler@marylandunited.org