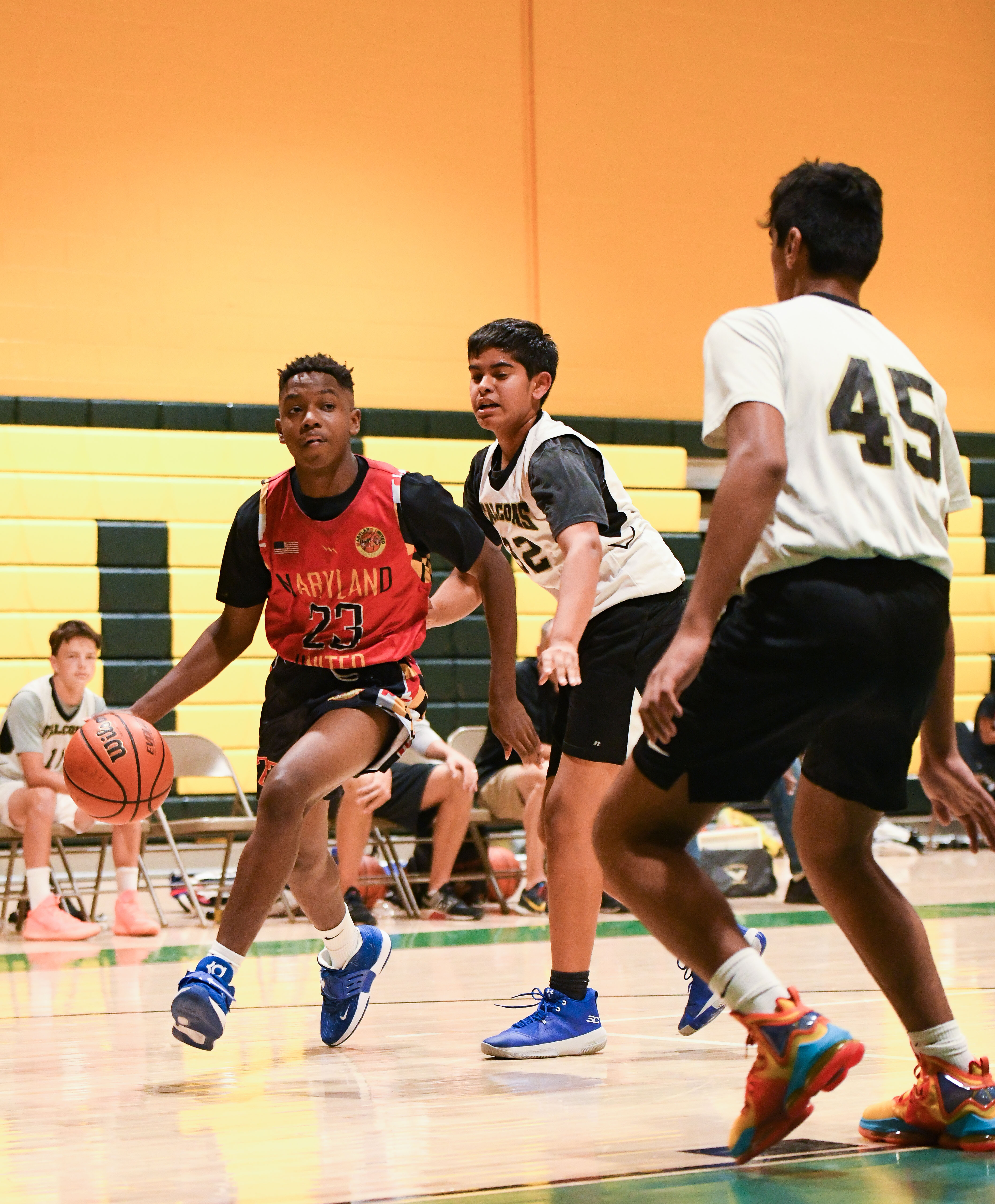 MARYLAND UNITED
BASKETBALL

Donate to
M
arylan
D U
nited (
MDU
)
501(3)(c) Organization EIN# 83-3615222
Maryland United (MDU) is an  Amateur Athletic union (AAU) basketball team comprised of 9th  thru 12th graders from various high schools in Montgomery County, MD. In MDU's recruitment efforts, the players are strategically recruited, good-character kids, and all aspire to make their Junior Varsity (J.V.) and Varsity team at their respective schools.  
The team originated in March 2018 and was formed by Coaches Tyrus Wheeler and Rudy Dockery (Doc). The impetus for forming their own team resulted from the first-hand witnessing of unethical and questionable leadership practices in AAU Basketball and an authentic desire to "do the right thing" for and by young players. Both Coach Wheeler and Coach Doc  are retired  from the Army and Air Force respectively and currently serve as Civilians in the Fed Government. They both hold high security clearances and positions of Public Trust and thus have been carefully vetted and deemed trustworthy…they are trusted with their players!  Coach Wheeler and Coach Doc are both Wounded Warriors and as such, are advocates working tirelessly to support Veterans and Veteran-related causes. Their community service goals for the players include "serving" Wounded Warriors increasing their quality of life.
Coach Wheeler and Coach Doc  teach not only the concepts of teamwork and fundamentals of the game, but they also serve as Mentors, requiring and expecting integrity and sportsmanship from their players. They have many years of experience in coaching (in the military and community) with both having 9th grade sons playing for MDU.
Now that you have an idea of the "who," "why," and "what" MDU is, MDU are respectfully requesting your support and sponsorship of their AAU Team! Travel AAU basketball is not only exceptionally competitive, it is extremely expensive.
Routine and recurring expenses include:
the rental of facilities for practice for the players
uniforms and gear | tournament | registrations | equipment | and more
Among MDU's playing goals is continued tournament participation in local tournaments in the DC, Maryland and Virginia (DMV) area.   MDU also desires to participate in National Tournaments. Logistically, we must act now in order to secure the most affordable travel necessities (e.g., hotel, air, food, etc.) for the upcoming away games and tournaments. 
Please make a donation to support MDU's goals in fostering exceptional players.
MDU is a 501(c)(3) organization and any contributions you make are absolutely tax-deductible.
Any one-time or recurring contribution you can make to their organization will enable the coaches the opportunity to continue to support the veteran community in ways aforementioned and allow kids who are military dependents, or who support military causes and families, to continue to grow and develop in a controlled, nurturing environment under the leadership of  Wounded Warriors!
Any contribution by you and/or your organization toward these goals would be graciously accepted, tremendously appreciated, and responsibly stewarded.
 
Please accept our sincere thanks for your thoughtful consideration of support.
Feel free to contact the coaches directly with any questions.
Head Coach Tyrus Wheeler -  CoachWheeler@marylandunited.org - (703) 851-7105